John Burrows-Original Piano Music
"If you want people to feel, then let them hear a melody that brings out feelings. You can't deny it, it's the power of music -- and beyond words. With piano, you have a big arena for harmony, counterpoint, technique and making sounds strictly for impression. That is the heart of this music."
FEATURED ALBUMS: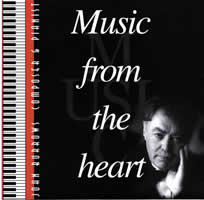 ---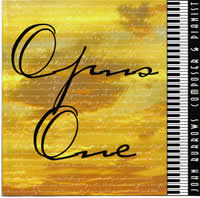 "Romance and Waltz in C# minor"-- waltz section transition (Opus One) © 1979 John William Burrows ASCAP
---
Available in Berkeley at Amoeba Music —Opus One is upstairs in Classical and Music From the Heart is on the main floor in Easy Listening; and Rasputin Music — both albums downstairs in their Classical Department/Modern Composers.